Cycladic Suite
with Private
Jacuzzi
Cycladic Suite
with Private
Jacuzzi
A splendid place to stay!
If you are looking for a splendid place to stay, the Cycladic Suite with Private Jacuzzi is just right choice! The bright interiors are embellished with traditional ceramics adding to the Santorini's ambiance. Enjoy the fabulous fabrics, the soft mattress on the bed and the unique aesthetics all around. Above all, relish the view to the timeless beauty of the sea. Genuine inspiration outside your window turns your dreams light blue!
In its outdoor spaces, at your private deck with lounge chairs bean bags or double sunbeds, you may enjoy uninterrupted views to the AegeanSea and the magical landscape. Your private jacuzzi outside will help you relax and feel rejuvenated while gazing at the famous Santorini sunrise or the starry night.
1 Bedroom
with Living Room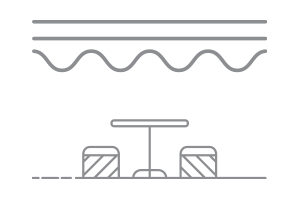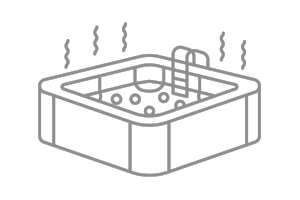 Bathtub
& Private Jacuzzi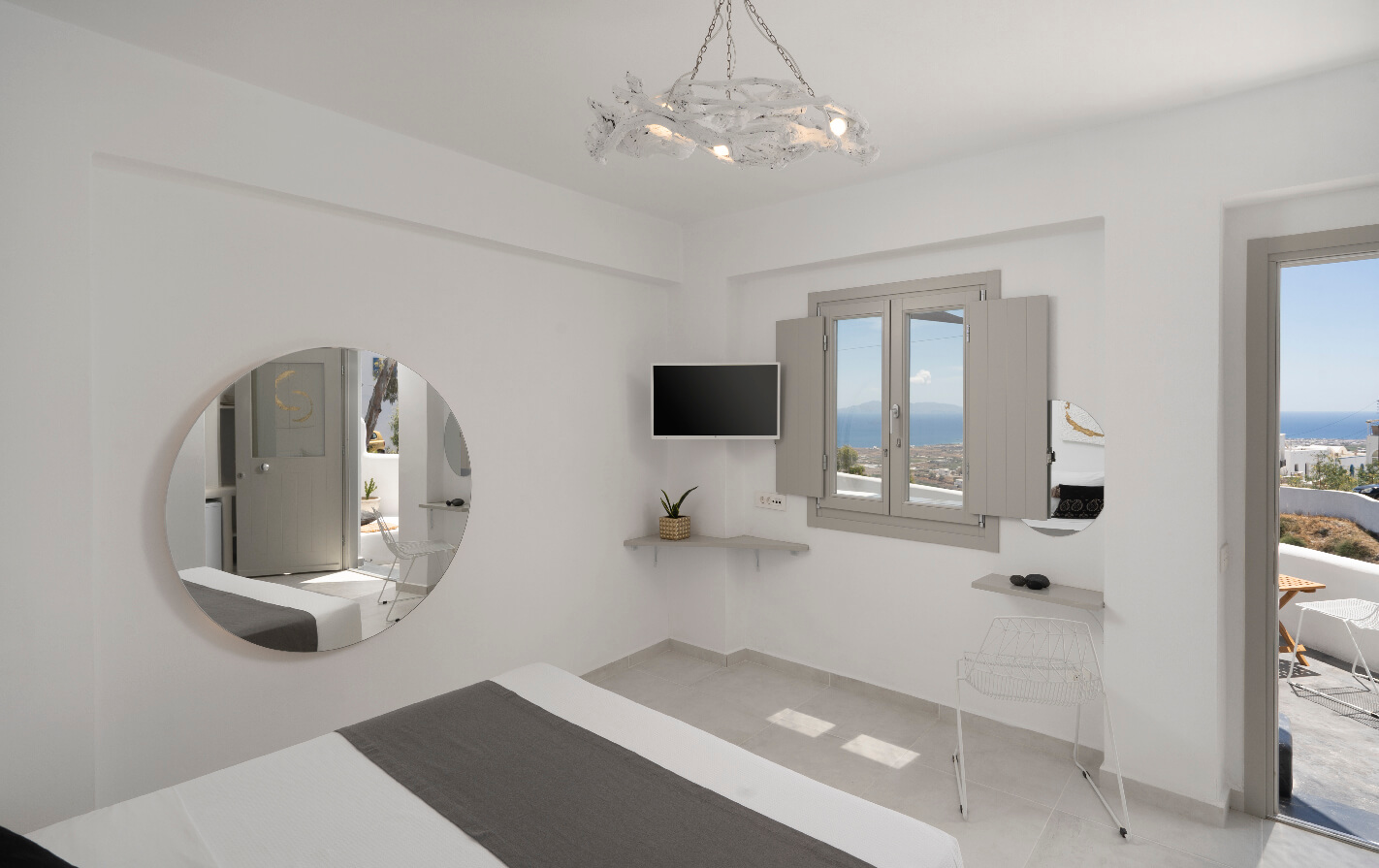 Room Facilities & Amenities
1 bedroom with Living room & Bathroom on the ground floor & Private Deck
1 Double Bed & 1 sofa
1 private jacuzzi
Bathroom Towels
Bath Amenities
Hairdryer
Air condition on each floor
Bluetooth speaker
Smart Tv with Netflix
Sunbed and chairs outdoor
Mini Bar
Nespresso coffee machine
Tea facility
Free Internet
Beautifully designed, the Cycladic Suite invites you to indulge in its
relaxing atmosphere and feel inspired by its effortlessly elegant and
minimal Cycladic-inspired architecture and décor.
Cycladic disco house is a mix of cycladic architecture
and modern underground vibes.
Combining minimal style with sumptuous amenities, the 2-Floor
Villa with Private Jacuzzi is the epitome of modern class and
comfort.